Increase Your Property's
Curb Appeal
Revamp Your

Commercial or Residential Property
We Are Proud to

Provide Services Including:
Residential Siding
Mesler Roofing & Exteriors has been transforming homes exteriors for more than four decades. Utilizing only top-of-the-line materials and equipment, our team will have your residential siding project completed promptly and effectively.
Commercial Siding
Make your business stand out with Mesler Roofing & Exteriors! Our highly experienced crew utilizes trusted brands and equipment to install new siding for your company. Whether you need an estimate, bid, or information, contact our siding experts today!
Certified Installation
Mesler Roofing & Exteriors stands out among the rest due to our commitment to high-quality services. Our employees complete extensive manufacturer certification programs, OSHA safety programs, and on-the-job training.
What type of siding is best?
Is it time to replace my siding?
Our High-Quality

Siding Materials Used Include:
Fiber Cement Siding
For long-lasting, top-quality siding, look towards fiber cement siding. Mesler Roofing & Exteriors uses the leading materials and brands only. Aside from its longevity, this type of siding has many additional benefits, including versatility, fire and weather resistance, and cost-effectiveness!
High-Performance Vinyl Siding
Look towards high-performance vinyl siding for an impact-resistant, extra insulated siding for your home or business. Our professional, reputable, and experienced team looks forward to making your siding precisely what you envision; why not commit to high-performance vinyl siding?
Engineered Wood Siding
Engineered wood siding is a composite material made of wood and resin that is inexpensive to install and maintain. This eco-friendly siding option is a popular alternative for real wood siding as it looks beautiful for longer. Learn about
financing this project
today!
Exterior Trim
The exterior trim is essential to your home or business exterior. Mesler Roofing & Exteriors professionally installs exterior trim that is guaranteed to last.
Speak with
one of our siding and trim experts today to request more information or an estimate.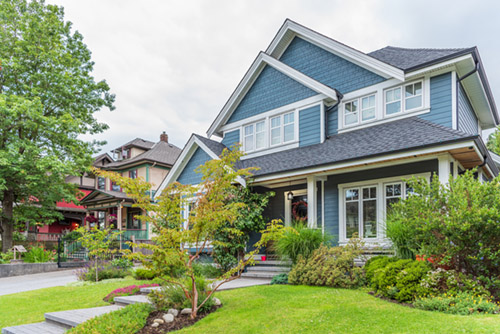 Brands We

Partner With Include:
"Mesler Roofing & Exteriors is a wonderful company to work with.
The installation took no time at all and the siding looks phenomenal!
They made a precarious project quite easy."
— Tina R.
Contact us at 785-371-0000 for a free estimate!